CHILDREN'S MINISTRIES
SUNDAY MORNING
We minister to children from birth to 6th grade. We have exciting, age appropriate programs for worship on Sunday mornings and evenings that are fun and engaging for our children.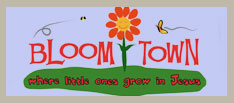 This ministry to children, infant through 24 months, provides a safe and clean atmosphere with a caring and experienced adult staff during every adult service.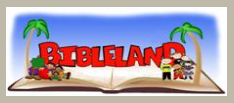 Preschool...2 years to 5 years old
Bibleland is a "Hands On" learning experience for preschool age children. An experienced staff leads the children into a more personal relationship with their Creator through the knowledge of his Son Jesus. Children learn the word of God through drama, art, music, worship and even snacks.

MAIN STREET
Kindergarten Through Third Grade
Main Street is for those in kindergarten through third grade.
This worship experience gives the children a greater opportunity to participate in worship and learn basic principles of faith and service.
Fourth Through Sixth Grade

Planet Prayz is our preteen ministry that helps to challenge and support young faith and give them tools to deal with life's issues with God's help and counsel. The scriptures are taught in a way that speaks to this age group. There is worship time, Bible study time and friendship building.